I once read about it in gaijin's favourite magazine '
Metropolis
' whilst sitting on the Narita express train from the airport. It's a river that stretches 24km from Kichichijoji's
Inokashira Koen
, taking in Suginami, Nakano and Shunjuku before flowing into the larger Sumida river in Taito-ku. The article said the river makes for beautiful bike riding along the river side path.
I first stumbled upon
Kandagawa
by accident after ignoring the directions suggested by my
icrew
and instead taking the 'more interesting' backstreets. Although it was approaching evening when I first rode along Kandagawa, I vowed to return soon to take Sandwich photos. So today, taking advantage of this beautiful sunny Tokyo weather, I set out with fellow Australian Tokyo resident
Miss Wong
(who takes the most beautiful Tokyo photographs) on a lovely slow ride along Kandagawa. There is nothing more fun than riding bikes with someone who loves stopping to take just as many photographs as me!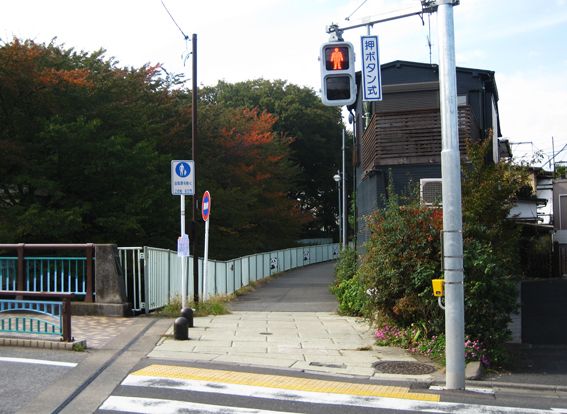 There are just so many things I love about this river path. The colourful fences (in colours like Tiffany blue and coral) which change colour at almost every road break.
I adore the multi-coloured scallop patterns adorning the bridges.
Hello Fuji-san!
Baby blue and pale pink floral fence palings.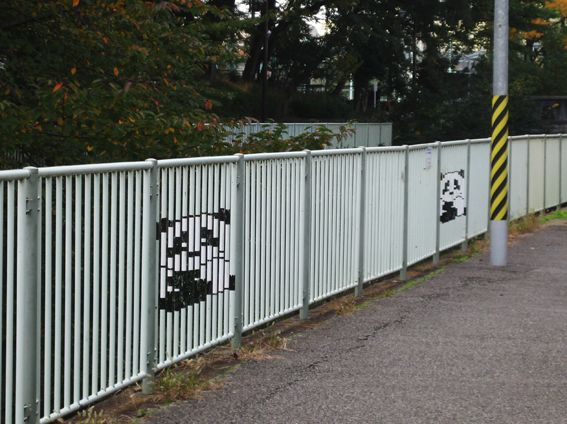 The best thing about this river path are the paintings of Pandas on the side railings that are painted with impressive perspective so that visitors can make out the Panda as they are riding up to it, but it disappears as you get closer.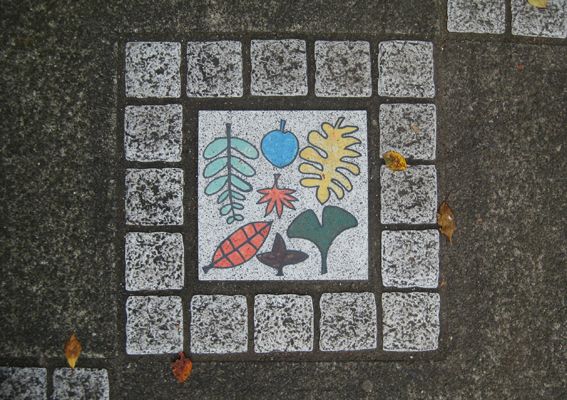 Another feature of Kandagawa are the illustrative tiles scattered throughout the pathway.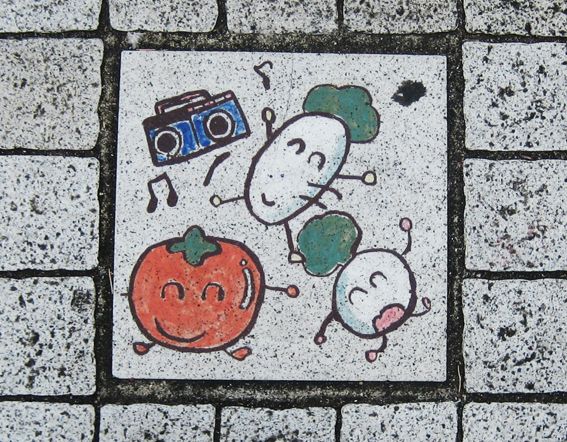 The gardens lining the river are also not to be overlooked.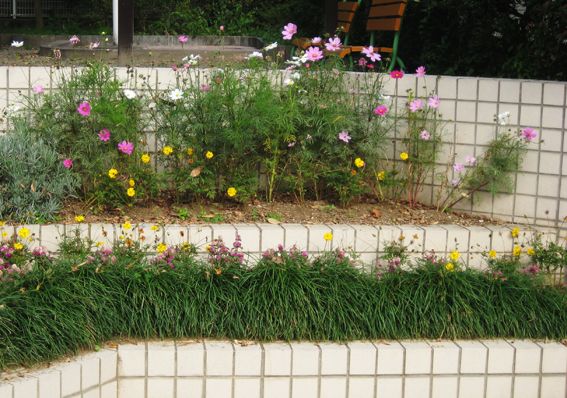 レモン
I'm not sure I've ever seen a Tokyo potted garden as sweet as this.
And this cactus garden brought both Miss Wong and I to a strong skidding break on our mamacharis to take some photographs!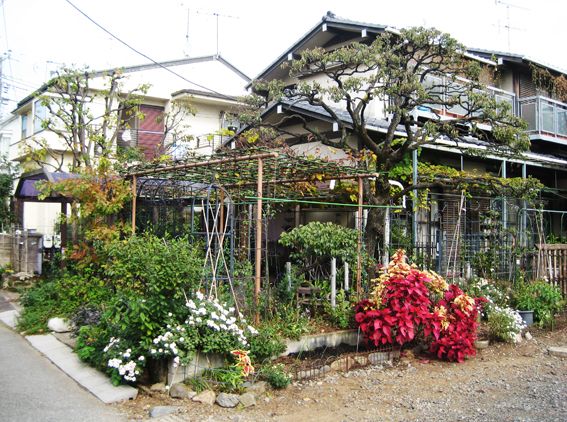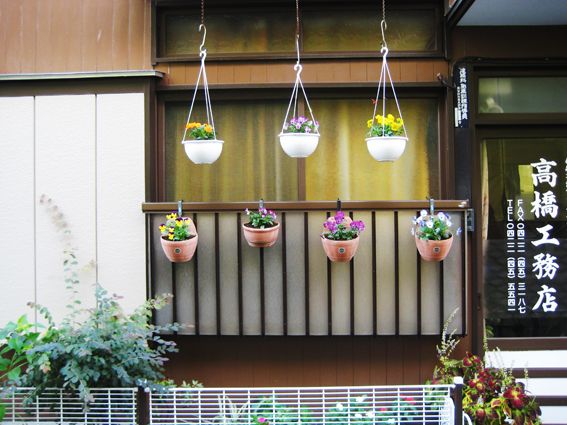 If you are in need of some slow time, I can highly recommend a ride along Kandagawa, and right now the weather is just perfect. Do as Miss Wong and I did and eat handmade onigiri in Inokashira koen.
Bike Riders in Tokyo will also love recently launched iphone application '
Navinko
'. This application uses social networking to allow members to pin point 'landmarks' to share with other riders via GPS tracking and sound alerts. Fascinating Stuff!
I hope you had a lovely weekend Sandwiches.
Love Love
Sando
xoxo