Sandwiches!
I have some pics of the mt school in Shiogama for you!
Ohhhhhh I LOVE mt so much! And it's a dream come true to work with them.
Okay, so let's get started. First of all, is this not the cutest family you've ever seen? OMG! I want to be this girl! I took a photo together with the girls and including the
odangos
on the girl's t-shirts, all together we were a photo of six odangos! Now that's impressive!
The first thing I saw when I walked up the stairs was this adorable 'SOLD OUT Sorry' drawing of me! Those clever mt people.
You know, I still can't believe that my face is printed on a mt poster.
Enter the shop and things start to get dangerous...So. Many. Tapes!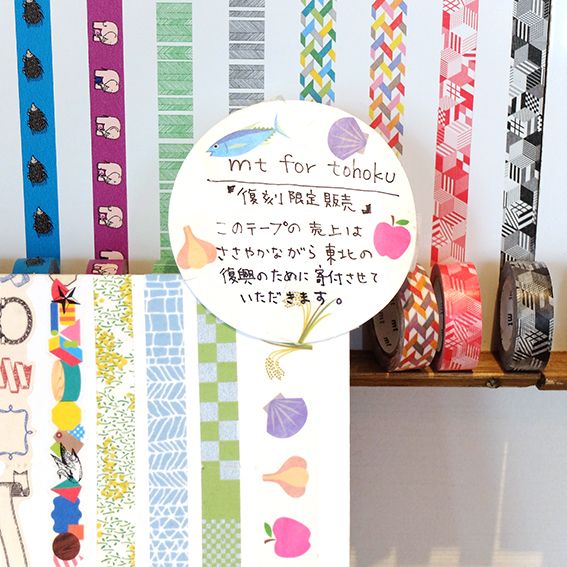 Shiogama is in Tokohu where the 2011 tsunami hit, so this special Tohoku edition of tape was released.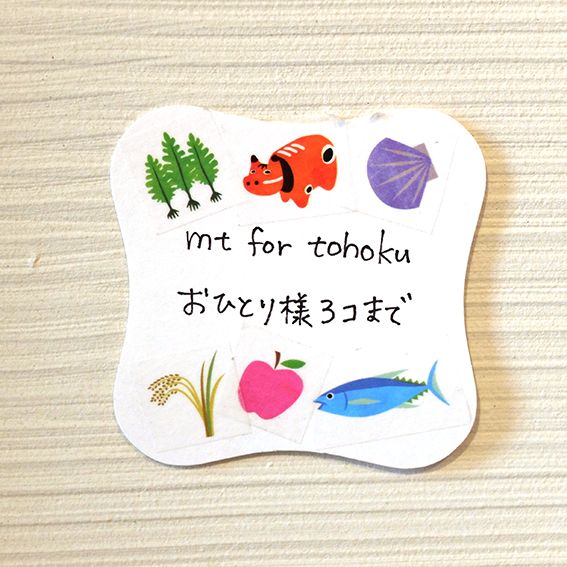 The shopping baskets, also amazingly cute!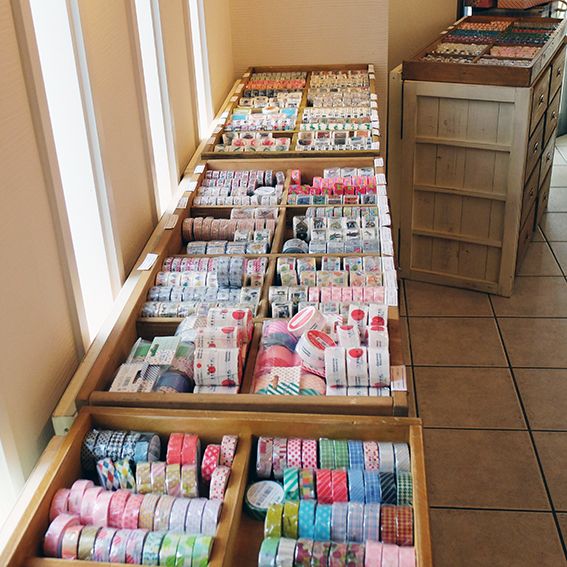 These photos were taken before the shop was open, and that was the only time you got to see this area without being surrounded by a frenzy of mt fans. These particular tapes are discontinued so for ¥500 (about $5 AUD) you could fill a pencil tin full of tapes! ヤバイ!
The mt Shiogama event was held at
Birdo Flugas.
If you ever find yourself in Shiogama, you absolutely must visit.
The adorable cuties I got to work with.
As per all mt events, there was a free space where visitors can enjoy using the tapes. This time around visitors could make a little kokeshi doll.
Swoon.
The Hello Sandwich workshops were sold out before I arrived. Yatta!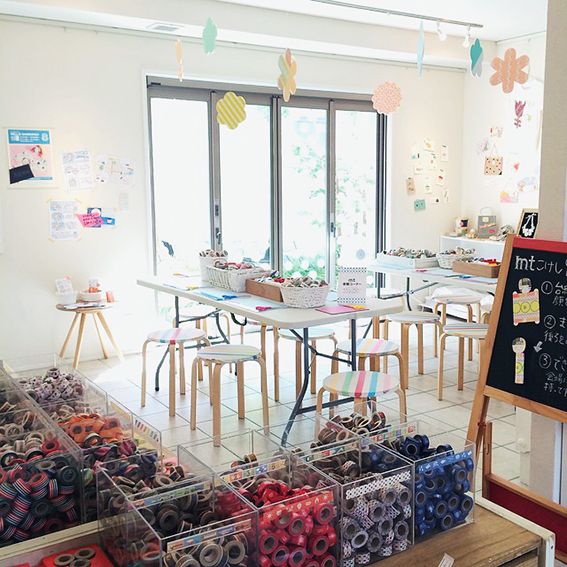 This was the beautiful workshop space where I was given to host my workshops.
Birdo Flugas' owner Aya-san prepared delicious coffee for me each morning. She has THE best ceramics and mugs. Everything in her kitchen was divine.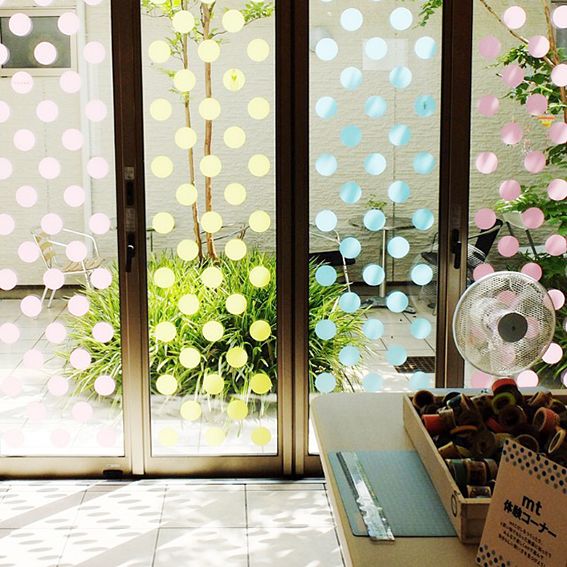 Absolutely love these dotty mt windows. I am so tempted to do it at Hello Sandwich HQ.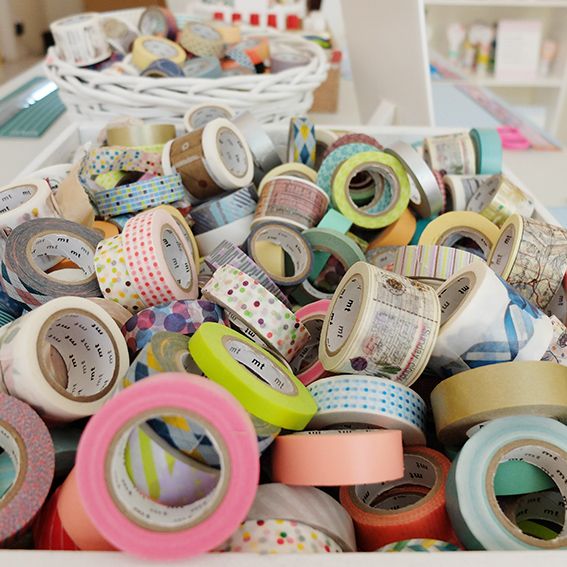 There were four Hello Sandwich workshops over the weekend, each with 15 participants. So wonderful to meet 60 new crafters.
We each made little envelope file folders decorated with
mt
,
Avril
string and a little
Martha Stewart Crafts punch clasp
.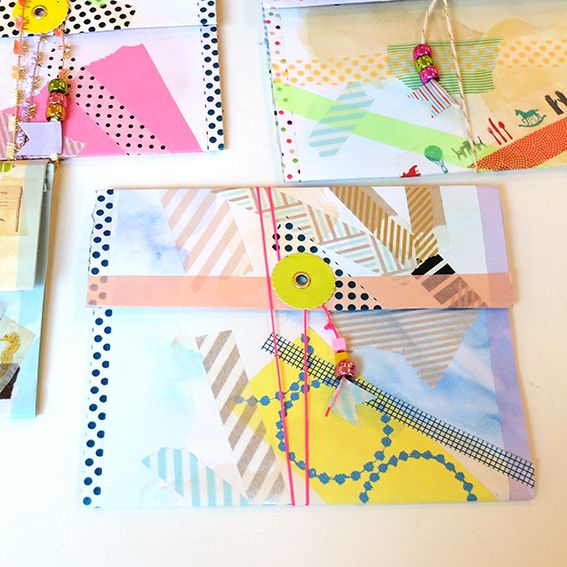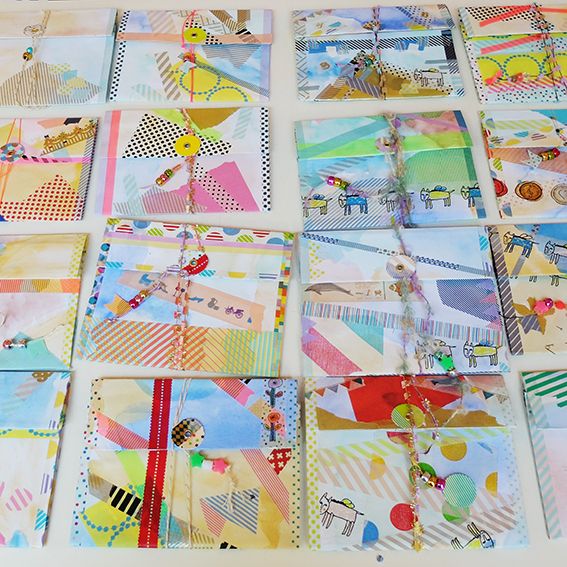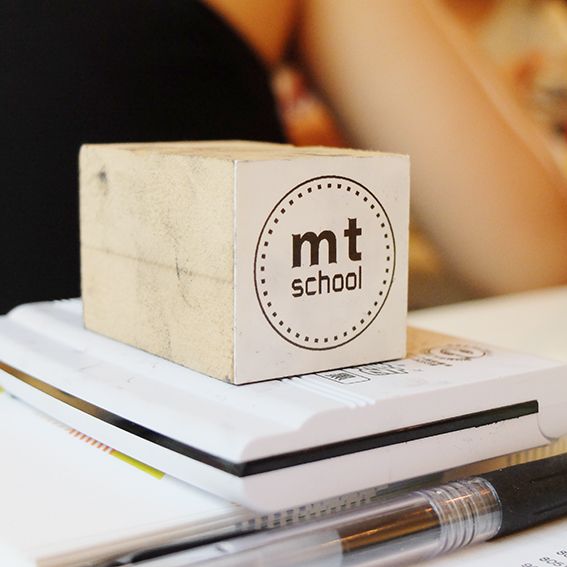 At each mt school the teacher is asked to issue mt school membership certificates.
These certificates are to be signed by the teacher. He he.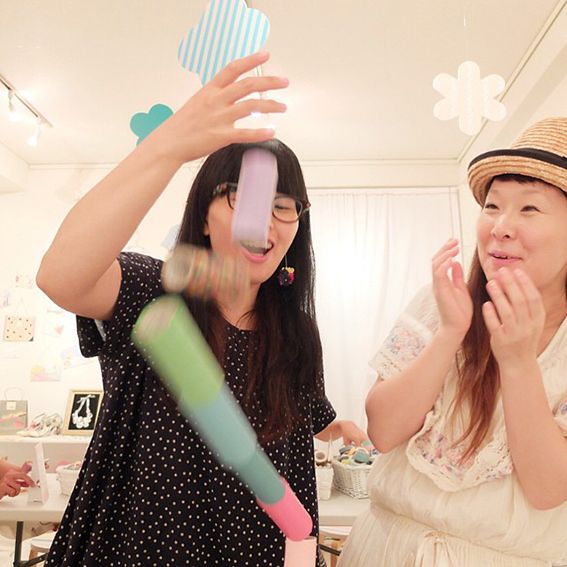 mt jenga!
Not too far from Birdo Flugas space was the Marine area with this brilliant blue and white mt installation.
On the second floor was a sign pointing to the best location for photos.
And so naturally I had to take one.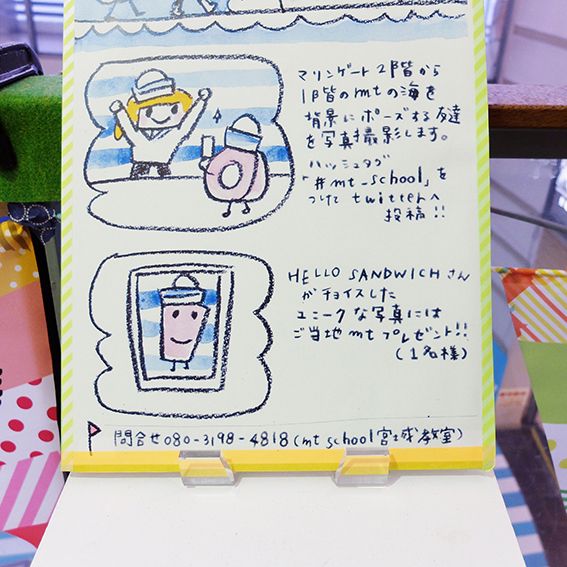 Ah, what a lovely time that was! Thank you to everyone who came along. I'm absolutely in love with Tohoku and already planning my next trip back. Actually I was even imaging spending some time in Ishinomaki on a working residency or such...
Hope you enjoyed these pics, Sandwiches. And I hope you can come along to the next mt event!
And thank you so much Aya-san, Kawai-san and all of the team at Kamoi for this wonderful opportunity!
Love Love
Hello Sandwich
xoxo