Wa~! I found Yoshitomo Nara sake in Shimokitazawa today! The glass bottle turns into a cute little Yoshitomo Nara drinking glass once finished. Adorable no?
Actually, I bought this sake bottle this week too. To be honest, I don't love sake but I desperately needed this pretty bottle for my mini-me vase collection.
In other drink inspired news...Polka dots and multi-coloured type? You got me there.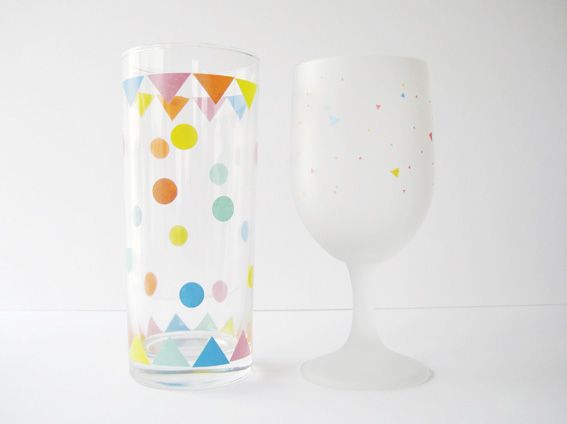 My lovely friend Elo, after hearing that some of my favourite glasses smashed in the recent quakes, picked up these glasses for me from a local retro homewares shop. They were wrapped in Japanese newspaper and left at my apartment door over the weekend. I just love the pattern - multi-coloured polka dots and triangles. Thanks Elo!
I've also since done some DIY quake-proofing on my glass cupboard with some push pins and gross grain.
Love Love
Sandwich
xoxo